January is in the books! It seems like forever since the holidays but it also feels like January flew by! Truly makes you stop and realize that our days are truly numbered and we have so much to be thankful for! Looking back over the last week, I was surrounded by so many people that I get to do life with. Beyond grateful for those that fill my soul and make me want to be a better person! Can't wait to see what February holds - but until then, here's what we did while we waited last week!
Mondays are always tough for Maggie. She gets so sad when her people leave for school.
Aggieland Humane Society
's Inspiring Tails luncheon. The centerpieces were so cute!
Before I left for dinner, Mike and I had to break the news to Holden that she was going to have a few teeth pulled at the dentist the next day. She flipped out. But, in true Holden fashion, she wrote her feelings out and all seemed better than when I left her.
sweetest.picture.ever!!!
After the field trip I went to work the Book Fair at Hope's school. She loved looking through all the books to find just the perfect one!
Thursday night meant more middle school basketball! For the second week in a row, they lost by one bucket.
Hope was so excited that she had to run over and give her sissy a hug - during the game!
Sadly Holden's team didn't win but they played hard! They lost to this team earlier in the season by 17 points. We can definitely see improvement!
We then made another trip out of town to see Colby's team play another game AND take the championship! Way to go, Cats!
I ended my day on a super high note!
Shelly
,
Katy
and I headed to
the Corner Bar
in Northgate for a little blogger pow wow. The weather was amazing but the company of these two was my favorite part! Love being with friends who will listen, laugh (sometimes even snort!), and start your week off right! Let's make this a tradition, k?! #becauseifyoudosomethingmorethanonceinAggielanditsatradition
We talked life way more than blog stuff but we were able to come up with a fun giveaway that we want to share with you - a Hug in a Mug! You can enter to win below! Good luck!!!
I'm glad you stopped by! Hope you have an extraordinary week!
and come back Wednesday for the Waiting on...Wednesday link-up - a place where you can link up what you are waiting on, going through, making, anything - as long as it's family-friendly! :)
check out my
FAVORITE link-ups
page
to see where I'm linking up today!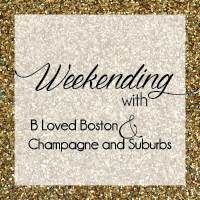 also linking up with Biana from
B Loved Boston
and
Meg from the
Life of Meg
the ladies from 100 Happy Days
Kate
,
Alison
,
Linzee
,
Elizabeth
,
Valerie
, and
Tiffany
and Anne from
Love the Here and Now