Another week of ordinary events - a great time to remember it's all about adding just a little extra to make our days
EXTRAORDINARY
! A week of firsts, a week of lasts, and all the in betweens - here's a glimpse into our world as we waited...
Hope celebrated I Love School week with a week of dress up days. Monday was Team Spirit Day and Colby's old Von Miller jersey was the PERFECT jersey to wear since Von won the Super Bowl AND was named MVP just the day before!
Not sure if this mama is ready for high school - but this kid is super excited!
I'm fairly confident I know why so many princesses were locked in towers - it HAD to be all that complaining about itchy princess dresses! ;)
Shelly
to show her my new do! Cut 5+ inches off and played with some color!
The next time we'll see him play, he'll be in HIGH SCHOOL!
I love doing little things for the kiddos' teachers so since it was the day before Valentine's Day, I dropped off a few little happies - jelly beans for Colby's teachers and sodas for Holden's teachers.
She got back her pictures from the season - I feel like I'm on repeat this week but, where did my little girl go?!
Remember when
these two won the Most Creative Vehicle in our neighborhood 4th of July parade? Well, their prize was a gift certificate to
Painting with a Twist
. We've been looking for a class that we thought was age appropriate and we finally found one!
Me: just one quick picture
Them: one - that's it!
Farmgirl Paints
- Happy Valentine's Day to me!
mini treats
that Shelly wrote about recently!
Woke up Sunday morning to my crew so happy to share some extra love with me!
Bring on summer!!!
Hope was with me when Mike took the bigs shopping. Holden was sweet enough to pick out this little ring dish for Hope to give me (probably making up for the stupid card part!).
I LOVE this so much!!!
This picture is terrible but a true glimpse into our life!
The Dating Divas
put together the best scavenger hunts! Our kids LOVE them so much!
And then there was this little celebration!
Didn't want to leave my sweetie out! He's "stuck" with me! ;)
That wraps up our week! I'm so glad you stopped by! Hope you have an extraordinary week!
and come back Wednesday for the Waiting on...Wednesday link-up - a place where you can link up what you are waiting on, going through, making, anything - as long as it's family-friendly! :)
check out my
FAVORITE link-ups
page
to see where I'm linking up today!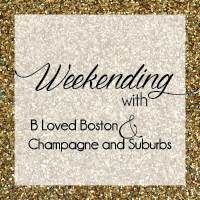 also linking up with Biana from
B Loved Boston
and
Meg from the
Life of Meg
the ladies from 100 Happy Days
Kate
,
Alison
,
Linzee
,
Elizabeth
,
Valerie
, and
Tiffany