It's always a sign of a good week when you start it with a holiday!
These kiddos love spending time together! Since they don't go to the same schools
(5 kids = 5 different schools!), they look for any opportunity to get together!
Tuesday afternoon was art class and Holden was busy working on a new masterpiece using pastels!
Mini was spayed on Monday and she still wasn't feeling her normal self. Bless her sweet heart! Happy to report she's 100% back to normal now and causing havoc all over our house!
Welcome to Wacky Wednesday! This girl doesn't need an excuse to act crazy!
Hope and her friend, Ava. I snapped this as they were walking to the car looking like big girls!
Oh happy day! For 18 years Mike and I have had this armoire and for 18 years, it has never gone in the room where we planned it to go (it's WAY big!). For the last couple of years I have tried to sell it with no luck. Finally I bit the bullet and had Habitat for Humanity come pick it up. I'm not sure what made me more happy - seeing it go or being thankful that it didn't fall on the guys moving it!
Speaking of getting rid of things...I had these American Girl dolls all ready to sell and then Hope found them. She's been playing with them ever since!
hours and hours of fun!
I am losing my marbles
!
That wraps up our week! I'm so glad you stopped by! Hope you have an extraordinary week!
and come back Wednesday for the Waiting on...Wednesday link-up - a place where you can link up what you are waiting on, going through, making, anything - as long as it's family-friendly! :)
check out my
FAVORITE link-ups
page
to see where I'm linking up today!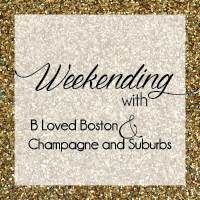 also linking up with Biana from
B Loved Boston
and
Meg from the
Life of Meg
the ladies from 100 Happy Days
Kate
,
Alison
,
Linzee
,
Elizabeth
,
Valerie
, and
Tiffany