I felt like I was on a Spring Break hangover all week this week! I finally got around to unpacking on Wednesday and that kind of broke the fog I had been in! Phew! It was a week filled with dance pictures, 100th day celebrations, Easter egg hunts and so much more! Here's what I did while I waited...
Mini oversaw Hope working on her 100th day of school project - 100 stickers for Show and Tell!
Thursday I put together little goodies for the kids teachers. I only give gifts that I LOVE and I LOVE Reese's eggs! Bonus that I get to give them away and not have them hanging around the house. #whoamIkidding #theyneverlast #eatalltheReeses
One of my favorite traditions! The EB always leaves a trail of eggs from the kids' rooms to their baskets.
I have many.many.MANY outtake pictures!
Carly came over later in the afternoon to help Colby and Holden hide eggs for a little Easter egg hunt for a couple of families on our street.
It was the perfect way to wrap up a super fun week!
I'm so glad you stopped by! Have an extraordinary week!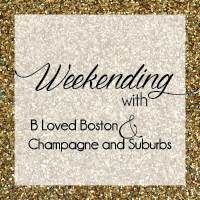 also linking up with Biana from
B Loved Boston
and
Meg from the
Life of Meg
and the ladies from 100 Happy Days
Kate
,
Alison
,
Linzee
,
Elizabeth
,
Valerie
, and
Tiffany