Here's a glimpse into what I did this week while I waited...
We celebrated Leap Day by leaping! #duh
The bigs normally take the bus to school but on Tuesday Colby had FCA so I drove them. Wearing pajama pants and going barefoot sounded like a great idea until I was on my way home and realized I was about to run out of gas! #uhoh
Enjoyed a fun night out with Stacey on Wednesday night. We use to be neighbors but now we have to schedule time to see each other otherwise months will go by before we run in to each other. :(
Our kids LOVE scavenger hunts. Holden created this spider scavenger hunt for Hope and the kids down the street!
Friday was a day of catching up on a few areas!
Friday nights are for snuggles - I don't think Maggie minds one bit!
Saturday morning soccer games and big brother pep talks!
Their relationship is so sweet! (if only I could get him to be this sweet to his other sister!)
Shelly
and Carly at Kyle Field Day. These girls have fun wherever they go!
Mike took Hope to our neighborhood school carnival on Saturday afternoon. Hope was super excited to run into Whitney!
Meanwhile, I was home getting beat in a game of HORSE! (for the record, it was tied at HORS and then Colby drained a shot that I wouldn't even attempt!) ;)
I'm so glad you stopped by! Don't forget to stop by Friday's post and enter the
GIVEAWAY
I have going! I'll announce the winner this Friday!
and come back Wednesday for the Waiting on...Wednesday link-up - a place where you can link up what you are waiting on, going through, making, anything - as long as it's family-friendly! :)
check out my
FAVORITE link-ups
page
to see where I'm linking up today!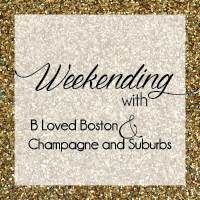 also linking up with Biana from
B Loved Boston
and
Meg from the
Life of Meg
the ladies from 100 Happy Days
Kate
,
Alison
,
Linzee
,
Elizabeth
,
Valerie
, and
Tiffany