Somewhere I blinked and March flew by! Can you believe we are already in April?! This time of year always speeds up (or so it seems) but you won't see me complaining because that can only mean one thing... SUMMER!!! There are only 8 more Mondays of school! Whoop! But, before I get carried away dreaming of summer, here's what I did last week while I waited...
Mike has always done nighttime with the kids. It's truly one of his daddy gifts! With each kiddo, he has always taken them to their room, read them books, and will lay on their floor till they are asleep. He does this every.single.day! Hope LOVES when he "sack of potatoes" her. He'll throw her over his shoulder and carry her upstairs. I have pictures of him doing this with Holden till she got too big to carry!
Wednesday was the Reading STAAR test. I'm not a fan of these tests but I love an excuse to leave a little happy on their breakfast plate!
Round Top
on Wednesday with these fun girls!
These were the treasures I brought home! A couple of tiny vases for all the little flowers the girls are always picking for me, a dice for Hope, and patches with mine and Mike's name on them! :) I'm hoping to find something cute to do with the patches for an upcoming master bedroom re-do!
Peter was waiting for everyone at the finish line!
After the 5K, we took Hope to her soccer game. Her coach put her in and the first play she drove over half the field and scored a goal! Girl was on fire! It was so fun watching her play!
Hope with her cheering squad!
We had two Big Event crews come to our house on Saturday. They worked so hard laying sod, cleaning out flower beds and putting out new mulch.
22,500+ Aggies went out in to our community to serve and say "thank you" and we were the lucky ones to have these sweet girls come and help us! Thank you, ladies!!!
Since Mike has been working in our yard, Ms. Maggie has been forbidden to go back there. She has been so pouty and sad so we decided to cheer her up. We loaded her up and took her to our local dog park!
And...we, of course, had to end our week the same way we started - with a game (or two or three!) of Go Fish! :)
I'm so glad you stopped by! Have an extraordinary week!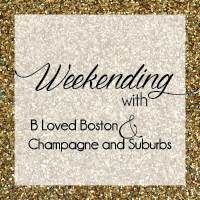 also linking up with Biana from
B Loved Boston
and
Meg from the
Life of Meg
and the ladies from 100 Happy Days
Kate
,
Alison
,
Linzee
,
Elizabeth
,
Valerie
, and
Tiffany