It's always fun to look back on our week. Just when I think, "we didn't do much last week" I'm reminded there was a book fair, basketball practice quickly followed by dance practice, more dance, dealt with yuckies, laid more sod, played more Go Fish, received a new book, handed out Aggie rings, squeezed in a date night, went to a dance competition, played a soccer game, went to a birthday party, went to an Aggie baseball game, and finished up the week with a Star Wars movie! Phew! That's just a little of what we did while I waited... But here's what I enjoy the most - the pictures!!!
trip to the dog park
only perked her up for a little bit! Hang in there, sweet girl! Only two more weeks before you can get in the backyard again!
Instagram
on Wednesday for a little pep talk. Why?
Melanie Redd
's new book
How to Win Your Child's Heart for Life
. Hope was cracking me up - she was getting all excited because there were sight words that she recognized and she thought she was truly reading the book!
The cutest lil' Aggie Ring Day volunteer I ever did see!
Nearly 6,000 rings were handed out this past weekend. It's an honor to be able to share this moment with so many Aggies!
Our shift ended early so we were able to fit in a little date night! Hope wanted a hot dog so we made a quick trip through the Sonic drive-thru and then headed to
Cafe Eccell
. Their strawberry tarts are ah-may-zing!
We wrapped up our Saturday with a birthday party for Hope's friend, Beckett. They loved playing on this American Ninja Warrior obstacle course!
We wrapped up Sunday night with a Star Wars movie. Holden is always joking that Mini is Darth Vader and Maggie is Luke Skywalker. She draped Maggie with a blanket and wanted me to document the cuteness. Sadly, I'm certain only Holden thought this was cute! ;)
I'm so glad you stopped by! Have an extraordinary week!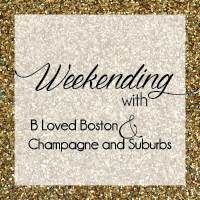 also linking up with Biana from
B Loved Boston
and
Meg from the
Life of Meg
and the ladies from 100 Happy Days
Kate
,
Alison
,
Linzee
,
Elizabeth
,
Valerie
, and
Tiffany