This week might be a bit of Hope overload. It's not intentional. It's just - well, last week was rough. Filled with so much sadness, heartbreak, and unexplainable loss. When times get rough, I notice that I pull extra doses of joy from Ms. Hope. Her days are filled with all things bright and cheery and she's rarely in a bad mood. So, here's a week filled with Hope - literally! :)
They celebrated the union of Q and U with a cupcake reception!
After school, the Queen of Hearts helped me with a little shopping at Target!
I wrapped up my Thursday with a much-needed girls night out with
Katy
!
Know what happens when your mom has two meetings on the day you don't have school? You get to wear whatever makes you happy!
They love to play soccer but they love each other more! They are so funny together!
A few pics from Open House - microscope viewing, a photo op with a "unicorn", lots of exhibits, and even more dogs to love on than you could count! The one-eyed search and rescue dog is Holden's favorite!
Mike and I were treated to a "restaurant picnic." We had the tiniest little leaf chairs, our drinks were flower de-dark and flower de-light, and our entertainment was a beach ball show. The menu arrived and we could choose from pizza, spaghetti, and vzu ("va-zon-ju" the way Hope says it, aka lasagna!). Mike and I opted for the pizza - it even came with extra cheese on top! :) The restaurant was dog-friendly and for dessert, we were "fanned." We couldn't stop laughing! They put so much thought into the whole thing. I loved it!
I'm so glad you stopped by! Have an extraordinary week!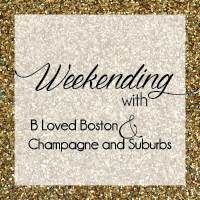 also linking up with Biana from
B Loved Boston
and
Meg from the
Life of Meg
and the ladies from 100 Happy Days
Kate
,
Alison
,
Linzee
,
Elizabeth
,
Valerie
, and
Tiffany