This week was full of rain. Thankfully not as much as they received in other areas of Texas but it was a dreary, dreary week to say the least! That's probably why there aren't as many pictures this week!
This week is going to be crazy busy. Mike is off all week and we are repainting our bedroom - top to bottom! When Mike and I tackle a room, we leave no surface untouched! I'm also co-chair for the food drive at Holden's school so I'll spend part of my day there each day collecting donations. In addition to our normal goings and comings, there is a girls night I'm SUPER excited about, Colby starts 7-on-7 football games, and a few other events have been added that aren't usually on our normal schedules. But before all that here's what I did last week while I waited...
I searched high and low for Mini one night only to find her curled up on the end of Holden's bed. As I reached to grab her, she started purring really loudly as if to say, "I'm fine right here!"
Did I mention it rained all week?! I normally have an unspoken rule that if it rains then Hope doesn't have to go to school (you know, cause rainy days are the PERFECT day to stay home and snuggle!) but on this day, her daddy stopped by to pick her up and take her to school.
Timehop reminded me that this time last year we were transforming our dining room into a kids' living space! I guess this time of year always makes us want to paint something!
Hope takes after me and, sadly, is an extremely picky eater. I received this text and picture from Hope's teacher on Thursday! ;) She likes it! She really likes it!
I had Hope and her friend, Lilly, with me and they loved watching the big kids!
running
skipping in the hallways!
Colby likes to joke that these are #forcedfamilyfun moments but I think deep down he likes them because he never asks to skip them! ;)
Our date nights usually consist of a trip to Lowe's! ;)
I'm so glad you stopped by! Have an extraordinary week!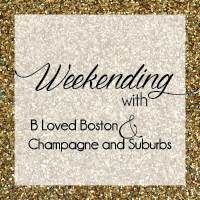 also linking up with Biana from
B Loved Boston
and
and the ladies from 100 Happy Days
Kate
,
Alison
,
Linzee
, and
Valerie