Wow - just WOW! Last week was a doozy! Just for giggles, I decided, in addition to some pics from our week, that I would share our week in numbers. I was tired all over again just thinking about it all! :) This week looks a little better - emphasis on little but I'll take what I can get! May is all about survival - just so happens it started a week early. But, before I get ahead of myself, here's what I did last week while I waited...
1: # of blog posts since my last recap (and that one barely got posted!)
5: # of days spent working on our school food drive
20: # of lunch duties worked for food drive
4: # of days Mike was off from work
8: # of days we spent working on re-painting our bedroom (yes, we are S-L-O-W and we won't be completely done for a while!)
7: # of nights we slept on the couch while working on bedroom makeover!
2: # of basketball and football practices attended
3: # of dance classes attended
1: # of art classes attended
2: # of 7-on-7 football games played
1: # of soccer practices skipped
1: # of scout meetings skipped
1: # of Girls Nights Out #lifesaver
1: # of banquets Mike attended
2: # of meetings Mike missed
1: # of school dances attended
1: # of soccer games rescheduled
1: # of dinners with friends
432: # of unread emails last time I checked
72: # of hours of sleep I feel I need to catch up!
18.5: # of school days remaining
24: # of days till SUMMER (but who's counting?!) :)
Hope made a stop sign to remind everyone to, well, stop!
Recital is this week so they let the moms come in to watch for the last 5 minutes. This little one LOVES to dance!!!
more progress on our room!
Shelly
was a lifesaver and had Holden with her on Saturday and Sunday. She came home from running an errand to find the girls washing her car!
It was a crazy, busy, full week but, looking back, I wouldn't have changed a thing!
I'm so glad you stopped by! Have an extraordinary week!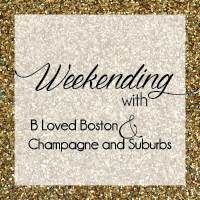 also linking up with Biana from
B Loved Boston
and
and the ladies from 100 Happy Days
Kate
,
Alison
,
Linzee
, and
Valerie