Better late than never, right? I'm definitely working in survival mode at the moment but I can see the end in sight! Here's what we were up to last week while I waited...
We celebrated Teacher Appreciation week with some fun goodies for our super appreciated teachers!!!
He carried her then. He carries her now. I hope he always looks after his baby sister!
After picking up the girls from dance and art, we headed to the football fields to watch Colby play 7-on-7.
They might go to rival schools but their friendship has never wavered!
Wednesday evening we had dance recital part one! Colby performed with his Wrangler group and my parents were there to watch.
Thursday evening was dance recital part two! Hope performed ballet and tap routines while Holden did a ballet routine. My girls were so excited!
Their studio had a photo booth and these pictures were uploaded to their Facebook page. I'm super thankful since I wasn't on my A-game with pictures this night! :(
Hope and her friend, Keely.
Here's a little now and then - crazy to see how much they've changed in six years!
Neither did I get a pic of me and my girls or a family pic. #insertsadface But, at least I remember to take one with Dede!
Hope spent the night with my parents after the recital. She crashed as soon as they got home!
After Hope's soccer game, we loaded up and made the three-hour drive to my parents' house to celebrate Mother's Day and my Dad's birthday.
One of my FAVORITE Mother's Day gifts! I LOVE that she thinks I'm 22 but don't love that she thinks I like to clean!
Another crazy, busy, full week but, I wouldn't change a thing (except maybe adding a nap!)!
I'm so glad you stopped by! Have an extraordinary week!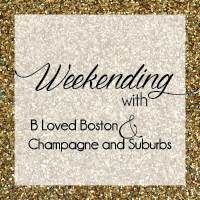 also linking up with Biana from
B Loved Boston
and
and the ladies from 100 Happy Days
Kate
,
Alison
,
Linzee
, and
Valerie