As the school year winds down, I find myself on a roller coaster of emotions. One minute I'm counting down the minutes till the kids are home and another I'm crying because I can't believe how quickly the year has come and gone. This past week we wrapped up a few more activities and Hope also said goodbye to "pretty school". Here's what else I was up to while I waited...
Tuesday Hope wore her school shirt for the last time. :( We've had the same shirt since she started her school four years ago! This shirt will definitely make the memory quilt!
On Wednesday she wore the dress she wore for the first day of school. She was definitely NOT happy about school being over! "I'm going to miss my teachers and friends."
Dad to the rescue on Wednesday afternoon! Bike rides and dog walks - he's the best!
Thursday was the big day - Hope's last day of Kindergarten. #inserttearstainedfacehere
One last class pic! Such a sweet group of kiddos!!!
Hope was line leader this week so she got to lead the whole school in to the sanctuary for the program. She wasn't the least bit excited! :)
Colby made a comment last week about Hope being "spoiled." When I asked him what he meant, he said, "mom, how much did Hope walk last week?" Well, I hate to inform him, but he's part of the problem! :) Rarely do I have to ask him to hold her, he just scoops her up. And, it melts my heart every.single.time!
And I ended my week with these two fun girls preparing a 5 gallon of bucket of slime for Holden's principal! Remember the food drive that Michele and I co-chaired?! Well, it raised over TEN THOUSAND dollars for our local food bank! And because our school won the contest between schools in our district, our principal has agreed to be slimmed! We might have gone a bit crazy with the green food coloring!
I'm so glad you stopped by! Have an extraordinary week!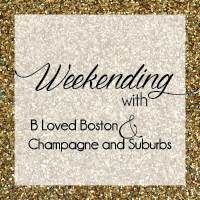 also linking up with Biana from
B Loved Boston
and
and the ladies from 100 Happy Days
Kate
,
Alison
,
Linzee
, and
Valerie