We made it!!! We survived May and celebrated the last day of school for the big kids! My recap is a bit late - the long weekend threw off my timing! :) I guess the remnants of May are still messing with me! Here's what I did last week while I waited...
Friday was a special day - DONUT you know? It was her brother and sister's last day of school!
Whoop! No more school!!!
KonMari
checklist!
Sunday afternoon the boys were all into watching the Aggies play in the SEC baseball tournament.
Rain check redeemed! Once the water balloon fight commences, it feels like it's officially summer!
Make It Monday
week 1 - check! Later that evening Shelly and Keith brought over fish from their recent fishing trip. Sadly, we have absolutely zero pictures but imagine Colby and Dillon playing XBox, the girls playing with light up balloons, Mike and Keith watching the Warriors game, and Shelly and I watching the Bachelorette in another room! It was pretty close to perfection! :)
Phew! You made it through all those pictures! I'm really glad you stopped by! Have an extraordinary week!
Some of the links in this post may be affiliate links, which means that if you click on the link(s) and purchase an item (at no additional cost to you), I may earn a small commission. I believe in all of the products that I personally feature and would never recommend them if I didn't absolutely love them.
I'm so appreciative of the support you give this site!
check out my
FAVORITE link-ups
page
to see where I'm linking up today!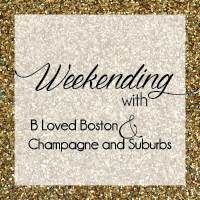 also linking up with Biana from
B Loved Boston
and
and the ladies from 100 Happy Days
Kate
,
Alison
,
Linzee
, and
Valerie