This first week of summer is in the books! We slept late, stayed up late and stayed in our pj's longer than we should - but it sure was fun! We've also continued to watch it rain. It's been a weird Texas summer so far - lots of rain and very mild temps. We haven't even been to the pool yet! But, that hasn't stopped us from making memories - here's what happened last week, while I waited...
Lots and lots of sleeping!
We celebrated Maggie's one year gotcha-day and surprised her with a new toy.
Colby and Holden worked on sibling bonding...
And while all the puppies now have homes, it didn't make saying goodbye to them any easier. :(
On Thursday, Emmy came over for the day and the girls loved catching rain drops on their tongues!
We also made a trip to Lowe's for a fun little craft project. I love the way Colby is looking out for them!
The finished product!!!
When it's National Donut Day and the bigs are still asleep, you get to enjoy first dibs on donuts!
After a morning of last minute things to do, we were loaded up and headed to Austin to drop the bigs off at the airport!
We stopped for lunch and I couldn't help but snap a pic of this sweet pic drawn by those sweet dimpled hands!
And, just like that, they were headed into the airport - I'm the one following behind them fighting back the tears with a lump in my throat!
We were at the airport with plenty of time to spare so Holden thought it was the perfect time to pull out her selfie stick - and I'm so glad she did! Sure am going to miss my party of 5 this week!!!
This wasn't the first time for the bigs to go away by themselves but it was the first time we've put them on a plane alone. And, it was just as hard as I thought it was going to be!!! But, thankfully, I've got God on my side and He gave me such a peace about it. As much as I wanted to argue the point, I knew that no amount of worrying was going to change anything.
Colby and Holden definitely get along about as well as you can imagine. I have been praying that this trip would bring them closer and I saw a glimpse of hope when I snapped this pic. Notice how Colby didn't just get on the plane - he was actually waiting on Holden and asking to help her. Be still my mama heart!
See her face? Mine looked exactly like this #onlyslightlyworse. Saying goodbye is tough!
But, you want to know what's SO cool? Getting a little message from God that you feel was just for you. You'll have to look closely but this little rainbow popped up about 30 minutes after we left the airport. It truly lasted as long as it took me to notice and then it was gone. It was like a gift from God! A promise that he was going to watch over our kiddos and keep them safe.
And, just as we drove into College Station, another faint rainbow!
But, that didn't stop me from stalking the flight app to see exactly where they were and how much longer they had to go! :)
Colby posted this pic to his social media and I couldn't help but share!
They arrive to California and I promptly get 8 pictures texted to me of Oracle Arena - home of Colby's favorite basketball team, the Golden State Warriors!
Saturday found them supporting their cousin, Tucker, at his baseball game. Notice the teen who thinks he's SO funny by standing behind the fence. #he'snotfunny
Back in California and these two were in heaven! Holden is such an animal lover so she was in her element with all the baby chicks while Colby only managed to take out one fence while riding motorcycles. Really hoping they won't need the medical release we filled out before they left!
On Sunday, Colby went to a football mini camp at the University of California at Berkeley.
When Mike's mom sent me this pic, I could tell he was a little nervous.
Once checked in, he was ready to go!
Back in Texas and we were telling this sweet girl goodbye. :( Each summer till the kiddos turn 10, they go to my parents to take swimming lessons for two weeks. This just happens to be Hope's session. I'm not sure Mike and I have ever been home without kiddos for this long!
So, how do we spend our first kid-free evening? At Aggie baseball, of course!
I'm really glad you stopped by! Have an extraordinary week!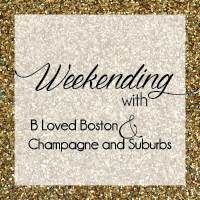 also linking up with Biana from
B Loved Boston
and
and the ladies from 100 Happy Days
Kate
,
Alison
,
Linzee
, and
Valerie