Last week started awesome! We welcomed home Colby and Holden and seeing those two walk off that airplane was the best feeling! It was like I could finally take a deep breath! We loved having them back with us and hearing about all their adventures in California. We also got to hear all about how they can't wait to go back and stay even longer next summer! #ohboy #we'lltalkaboutthatlater Hope was still at my parents while she wrapped up the second week of swim lessons. We should FINALLY be a party of five by Wednesday of this week! I can't wait for that but in the meantime, here's what else I was up to last week while I waited...
We started off our week by getting our bigs home! They texted me this picture right before their plane took off Monday afternoon. Shortly after this, Mike and I set off for Austin to pick them up.
I sent this screenshot to Katy and Shelly as proof why boys should not have cell phones. #whatwehavehereisafailuretocommunicate
"To the world's greatest farter - I mean father!"
She thought it was hilarious!
Tuesday morning we all slept late and when I checked IG, I saw where these cute kiddos were having a lemonade stand. We quickly put on our tennis shoes and took a walk to get some! Boy, was it good!!!
Meanwhile, Hope was enjoying playing in the dirt at my parent's house!
summer holidays
- both big and small. She inspired Holden and I to make a craft in honor of Flag Day!
But, we did find out that Mini loves to watch kittens on YouTube!
inspiration
. I guess you could call my personal style "hopeless romantic, quirky, and slightly juvenile." After many years of living surrounded by things that I saw others loving, I'm finally confident in what I like.
Except...we weren't together long. Holden decided to stay with Hope at my parent's for a few more days.
Colby loves to act all embarrassed for pictures but he really does like hanging out with us. #noreally #Ipromisehedoes
Sadly, the Warriors lost and he didn't really want to try the cake. But, Mike and I did and it was so yummy!
I'm really glad you stopped by! Have an extraordinary week!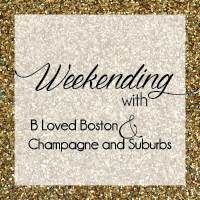 also linking up with Biana from
B Loved Boston
and
and the ladies from 100 Happy Days
Kate
,
Alison
,
Linzee
, and
Valerie