I can't believe that we are already in the last week of June! Why does summer go by so fast?! This past week was filled with road trips, lots of Mexican food and sleepovers! Summer at its best, if you ask me! Here's what I did while I waited...
The girls were with my mom so it was just Colby and I on the drive to Dallas. Loved having this guy as my co-pilot and DJ!
Their team scored Platinum, were awarded 1st in their category, and they were invited back to dance in the Grand Slam event the next evening. To give an indication how much of an honor that was - there were over 200 dances from the previous two days. The Grand Slam showcased the top 34! Whoop!
The girls and I before the Grand Slam dance event.
Dance competitions are fun...but kinda boring too! Needless to say,
Snapchat
to the rescue!
We left Arlington around 9:30 pm for the three hour drive home. Thankfully we had a bright moon to lead us home!
It's truly the little things for me. Seeing that Mike had turned back the girls' beds absolutely made my heart smile!
Dutch Buddy's birthday party
on Wednesday. :( But, Carly and Shelly saved Maggie a pup-cake and brought it over on Thursday afternoon.
It was also National Pink Day and they brought us cookies! Friends that deliver cookies are the BEST!
Lunch with these girls on Friday was just what I needed! Ginny lives in LA now so it's always great to see her and catch up!
Meanwhile, these two snuggled up on the couch.
Sunday was a fabulous day of church, naps, and Bible Study. Our group meets at 7pm every other Sunday. As I got in the car, I looked at the time. I had NO idea is was nearly 10:30 pm. I stayed late to catch up with a friend. This is what I love about summer the most. No where to rush off to. We can simply be. Be in the moment. Be there for friends. Just be and not worry about what time it is!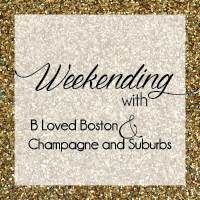 also linking up with Biana from
B Loved Boston
and
and the ladies from 100 Happy Days
Kate
,
Alison
,
Linzee
, and
Valerie